Metro Vancouver accessible hikes
These are all beautiful locations we successfully hike each year – where do you want to go? Use this list for inspiration when booking your own trip, but don't be limited by the suggestions here! Each hike will begin at the most convenient accessible location; you will be informed while booking.
---
North Shore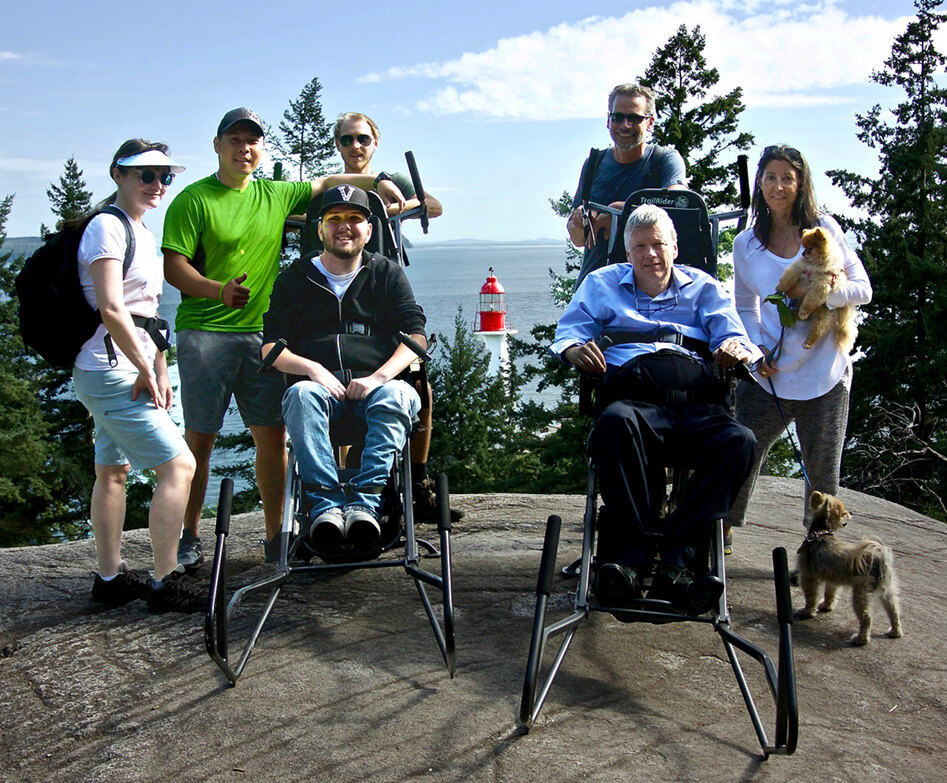 Cypress Falls Park, West Vancouver:
A tough, technical hike to a spectacular canyon boasting two breathtaking waterfalls. It's well worth the effort.
Lighthouse Park, West Vancouver:
A low-level old growth forest with 55m Douglas firs that offers a variety of terrain, with fantastic lookout points across English Bay and a historic lighthouse (the original 1874 lighthouse burned down and was replaced 1912). The trails are tough in places.
Lower Seymour, North Vancouver:
Through the woods of the lower Mount Seymour, over bumps and rocks and tree roots. Lasts two-and-a-half hours.
Lynn Canyon Suspension Bridge/Rice Lake, North Vancouver:
The hike begins with a crossing of the spectacular swaying suspension bridge, 50m above Lynn Creek, and then goes on to get even more memorable as it takes you through dense forestry. It includes a hike around Rice Lake.
---
Vancouver/Burnaby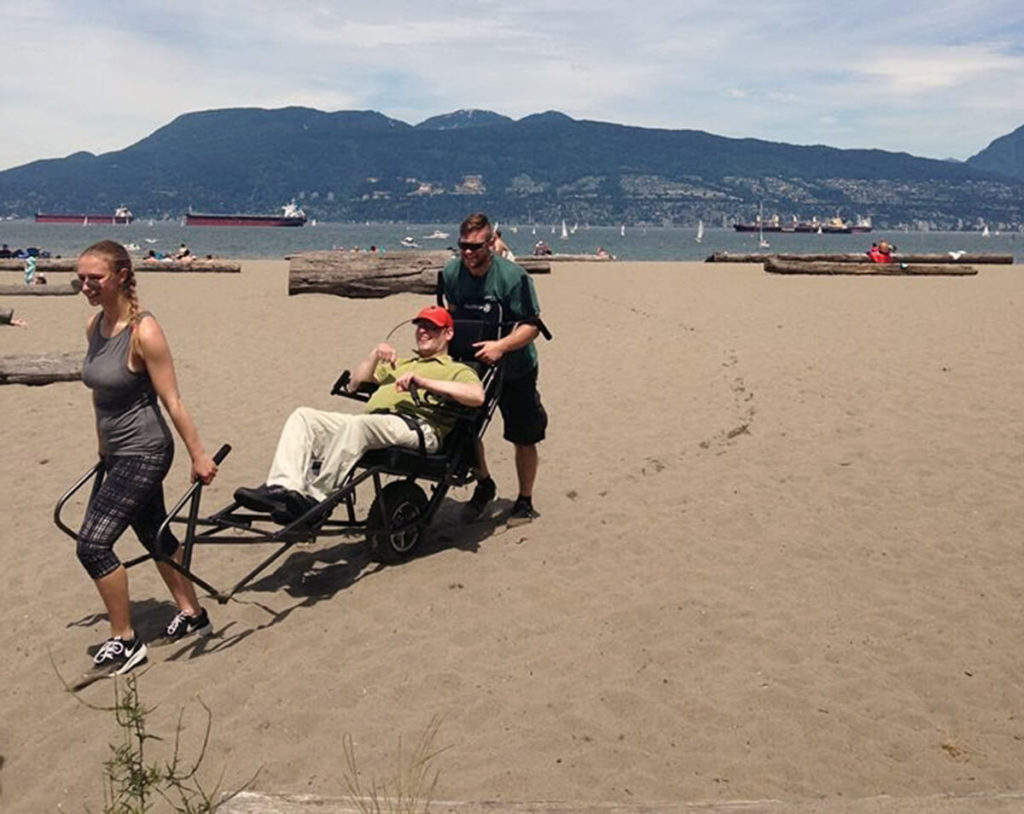 Burnaby Lake, Burnaby:
This is an easy-to-reach hiking location for many of our participants. Essentially a flat trail around a lake, this location shines because of the rich birdlife. There are many picnic locations along the route.
Comosun Bog, Pacific Spirit Park, Vancouver:
Offering a longer hike within Pacific Spirit Park, this three-hour route crosses a series of fallen trees in order to access a biologically important wetland habitat.
Spanish Banks, Vancouver:
Starting from the Pacific Spirit Park trailer, this hike takes you through the wooded trails to the beach, with stunning views of Vancouver and the North Shore Mountains. There are picnic tables along the waterfront.
---
Surrey/Delta
Burns Bog (Delta Nature Reserve), Delta:
Actually, this is a very accessible trail, considering the amount covered by boardwalks, so expect a gentle hike through a unique ecosystem.
Green Timbers Urban Forest, Surrey:
A patch of forest in urban Surrey with a man-made lake stocked for fishing. It's a gently hike, in an easy-to-reach location for many, with free interpretive trail walks offered by park staff during the summer.
Tynehead Regional Park, Surrey: A thickly forested area, with a variety of views. The hike ranges from forest to open wildflower meadows, with some pretty bridges to cross.
---
Port Moody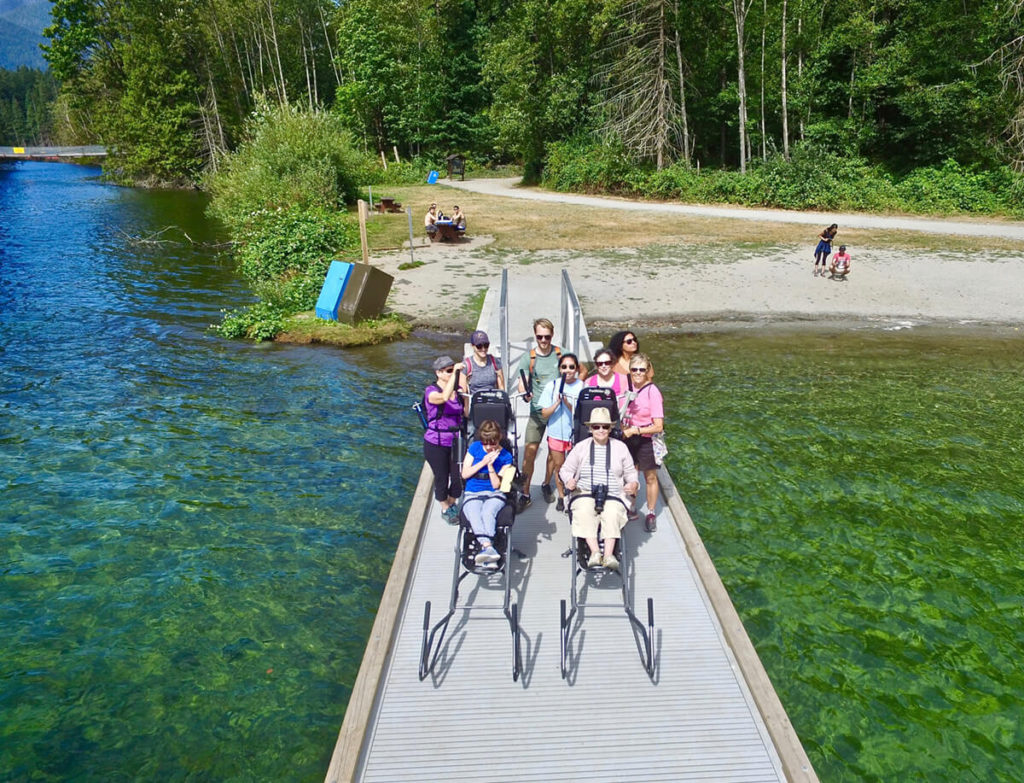 Admiralty Point, Belcarra Park, Port Moody:
A beautiful hike along waterfront forest trails, boasting great ocean views. It's a moderate trail with some hard sections, with a variety of picnic points. Allow two to four hours.
Buntzen Lake, Port Moody:
A moderately technical trail through a beautiful area, crossing over a variety of small creeks. It's possible to follow a circular route around the majority of the 4.8 km hydro reservoir.
Rocky Point, Port Moody:
This hike follows the boardwalk along the water's edge in Port Moody. There are interpretive signs along the route identifying the local birdlife.
---
SEA TO SKY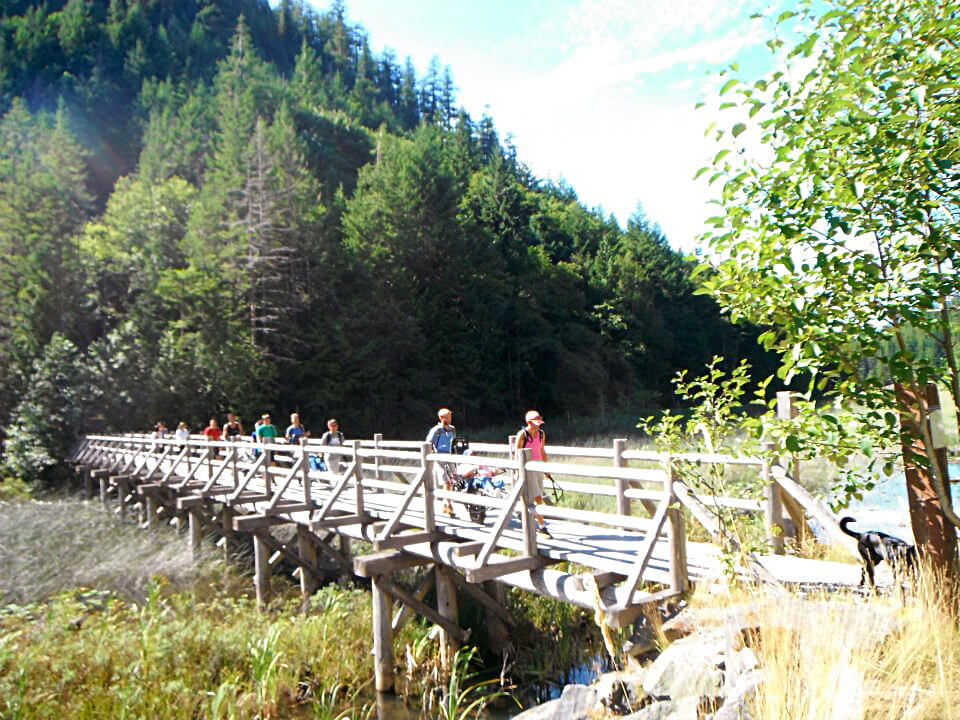 Brohms Lake, Squamish:
A difficult hike, requiring four sherpas per TrailRider, but rewarded by beautiful views of Paradise Valley and the Cheakamus river.
Four Lakes Loop, Squamish:
A modified version of the classic Lake Loop, extended and improved! It's a tough hike, but the breathtaking views make it all worthwhile.
Kilarney Lake, Bowen Island:
A beautiful hike through Crippen Regional Park that takes participants to, and around, the beautiful and peaceful Killarney Lake. An ideal hike for someone looking to venture a little further afield, but without having to spend hours in the car to get there.