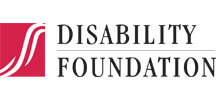 The Disability Foundation helps support six affiliated Societies. Learn more about our programs and be sure to visit our Facebook pages.
Adaptive Sailing Association of BC
British Columbia Mobility Opportunities Society
Disabled Independent Gardeners Association
Tetra Society of North America
Newsletters
Please join our mailing list so that we can inform you of what is happening from events and workshops to new initiatives.